Grass Valley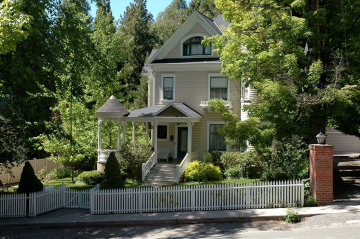 Grass Valley Real Estate includes a wide variety of homes to choose from.  Here you can search the entire MLS for free and find Real Estate for sale in Grass Valley, Nevada City and all of Nevada County.  Whether you prefer a historic Victorian  home, a cabin in the woods, or a country estate, its all right here at your fingertips.
It's simply a pleasure to live and work in Nevada County.  Surrounded by intense natural beauty, our charming communities reflect the spirit of the gold country history that shaped them. Streets bustling with activity, arts and entertainment, culture, fine dining and outdoor recreation all come together right here.
Grass Valley dates back from the California Gold Rush. It was originally named Centreville when a post office was established in 1851, but was renamed Grass Valley the following year. The town incorporated in 1860. Grass Valley is the location of the Empire Mine, one of the richest mines in California. Many of those who came to settle in Grass Valley were tin miners from Cornwall. They were attracted to the California gold fields because the same skills needed for deep tin mining were needed for hardrock (deep) gold mining. Grass Valley's Cornish heritage is still celebrated today, especially during the holidays at Cornish Christmas.  Grass Valley is also twinned with the Cornish town of Bodmin, UK.
Grass Valley Homes for Sale

Sorry we are experiencing system issues. Please try again.